For Your Baby's First Dental Visit in Parker CO, Trust Pediatric Dentist Dr. Kathryn Kaelin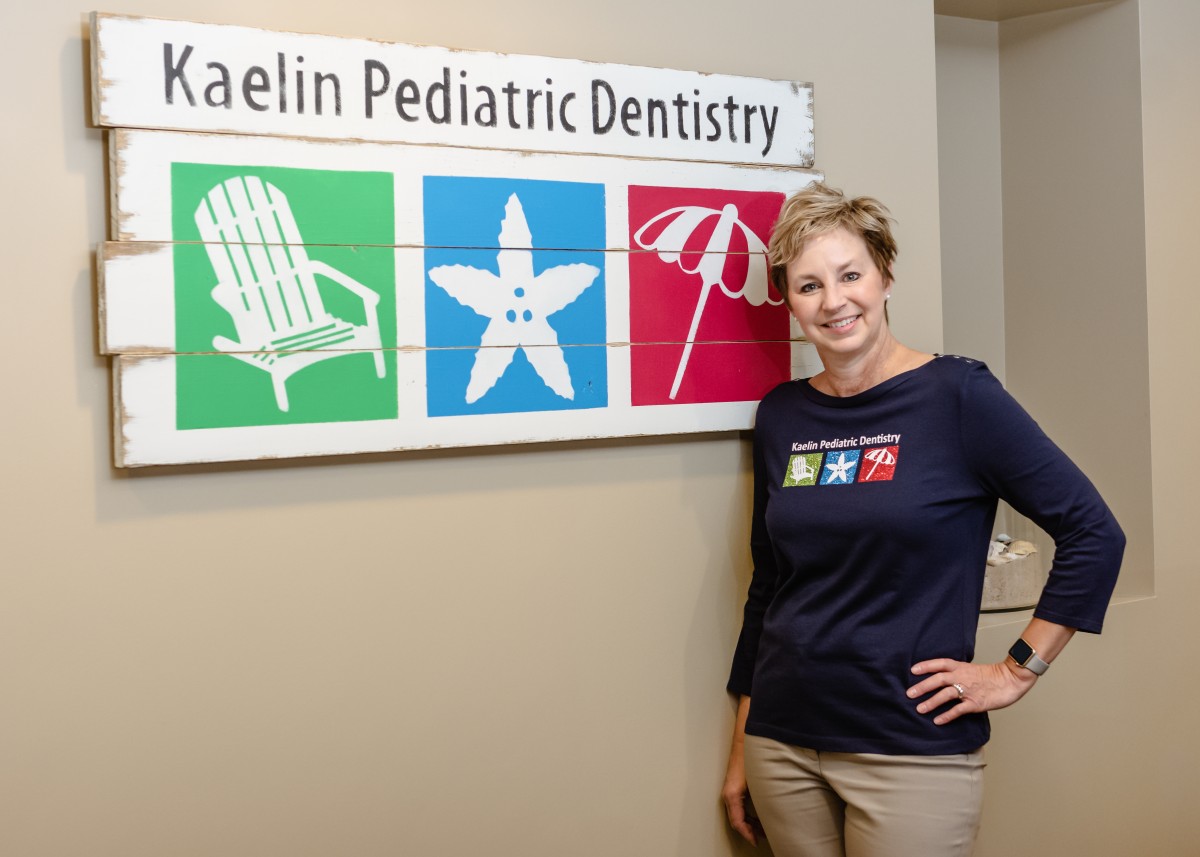 Early dental care check-ups are vital if you want to keep your baby's teeth in a healthy condition. Strong and healthy baby teeth can help your children speak, chew, and eat.
Kaelin Pediatric Dentistry is the perfect place to go for a baby's first dental visit. Dr. Kaelin will welcome you in a comfortable and friendly environment where you can learn more about holistic pediatric dentistry, your child's primary teeth and the best ways to take care of them. Dr. Kaelin and the entire team make the baby's first dental visit a fun experience.
How to Prepare Your Baby For Their First Dental Visit?
Early appointments are necessary for making sure your baby's teeth grow correctly. Going to a baby dentist at a young age allows children to get comfortable around doctors and build empathy with the process, making future visits to the dental even more pleasant.
Try to book an appointment at a time that suits your child best. For younger babies, this tends to be early in the mornings, while afternoon appointments work better for older ones. Encourage your child to bring a doll or toy to keep them busy as Dr. Kaelin does the check-up. The dentists at Kaelin Pediatric Dentistry know how to treat little children, and they usually demonstrate on a toy what they are going to do at the appointment.
If parents show anxiety, children will pick up on the emotions. Dr. Kaelin and her team have the right skills and knowledge to identify any fears and use terminology to explain to both parents and children what is happening during the treatment.
What Happens at the Baby First Dental Visit?
The first dental visit is short and involves consultation with the parents. During the first dental visit, Dr. Kaelin and her team allow children to discover the dental world in a friendly way. Parents can sit with their children during the exam or wait in the lobby.
Dr. Kaelin will check all of your baby's teeth for decay, look for potential oral problems with the jaw and gums, and examine their bite. If necessary, a hygienist will clean the teeth. At the end of the exam, Dr. Kaelin will educate parents about dental care essentials for children and answer any questions.
Ideally, the best age for a first dental visit is by 12 months or within six months after the first tooth comes in.
Why Patients Love Kaelin Pediatric Dentistry
Dr. Kaelin is a certified pediatric dentist with more than two decades of experience. In her dental office, you will find certifications and recognitions from the University School of Dental Medicine, the Carolinas Medical Center in Charlotte, N.C, and the Pediatric Dentistry from The Children's Hospital in Denver. She is an honored Diplomate in the ABPD or the American Board of Pediatric Dentistry.
"Dr. Kaelin and her staff are fabulous! They make you feel like family!" says one patient. Dr. Kaelin is a loving mom, and she genuinely cares for all patients. She and the entire Kaelin Pediatric Dentistry in Parker, CO, will go out of their way to ensure that each patient feels special.
To book an appointment for a baby's first dental visit, call Kaelin Pediatric Dentistry. Dr. Kaelin and her team will welcome you with open hands and offer you a tour of the office. Your child will love it.